What is noticegood.com & What it is selling?
Noticegood.com is a new online Shopping website selling a variety of products like kids toys, Hair bands, clothing, accessories, and many more items at a heavy discount. If you are also thinking to purchase from noticegood.com we are here to help you by giving a detailed and faithful review on noticegood.com.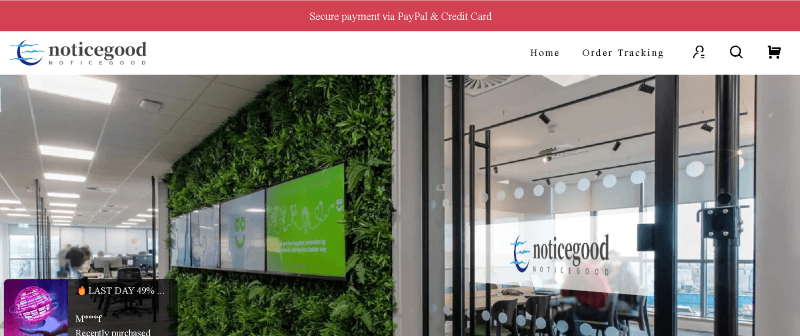 The website domain is newly registered on 2022-01-18 and expiring on 2023-01-18.
Owner details of noticegood.com are hidden on whois.
Given huge discount of 49% on almost every product, which is a quite strange thing.
The number of products is provided unlimited.
The trust score given by the Scam advisor is 1.
The SSL certificate of notice.com is valid.
The Payment method provided by the company is secure.
Ratings and reviews by shoppers are unavailable.
The company name and address look fake on the contact us page.
The mail provided by the company is @noticegood.com but the contact number is unavailable.
Free shipping is offered worldwide by noticegood.
Website is not present on any social media site.
The reviews shared by other websites on google are wary.
Conclusion
After taking a deep analysis of noticegood.com we find that website has many items to sell with great offers. If you are considering this site we advise you to verify all the factors before shopping. We also recommend you give your personal and card details after completing your inquiry.
Thank you.