Rapidgrow.nl is a new e-commerce website selling Hair growth shampoo at $32.14 (USD) but if you order now it's available at a 50% discount. But is Rapidgrow.nl a genuine website? Check out the complete article to know whether it's a Scam or a Legit site.
Product specification:
Rapidgrow.nl has given product specification as, Hair Growth Shampoo which helps increase hair root productivity, at the same time, scale and toxins are removed from your scalp.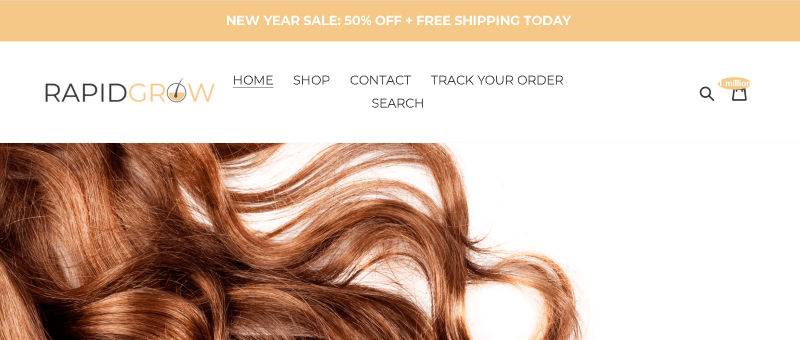 Major Keypoints of Rapidgrow.nl are:
The domain of Rapidgrow.nl is newly registered on December 18-2022.
The SSL certificate of rapidgrow.nl is valid.
For contacting the website email is given as support@superior-solutions.co which is not domain-specific, generally websites use domain-specific email.
The owner's details of Rapidgrow.nl is not given on whois.
For payment method credit/debit card or PayPal is available.
The SSL connection of the site is safe with HTPPS.
Rapidgrow.nl has not provided the company address on the website, generally legit websites mention their outlet address.
The product rating by each customer is five-star, which is quite odd because gaining 100% customer satisfaction is difficult for a new website.
The customer care number is not available.
Rapidgrow is not available on any social media site, usually trusted websites use social media to engage and interact with their audience.
Google reviews of Rapidgrow.nl are also average.
Cash on delivery is not available.
Final statement:
Taking a deep insight into the website we came to know various elements of the website like the SSL certificate of the website is valid the connection of the website is secure, but the domain of the site is new and positive reviews by every customer which is quite a concerning element. Shoppers are advised to keep all the above factors in mind before any purchases.
Good Luck