Beteschz.com is a new website selling sports products. The company primarily deals in basketballs. So, we are here with a complete analysis of website, to explain product variety and legitimacy of the website.
 What is Beteschz.com selling?
Mainly colorful basketballs are available, Fashion Eight-Color Children's Blue Ball, Cherry Blossom Pink Blue, Olympic Five-Color Children's Blue Ball, Yellow Smiley Face Children's Blue Ball, etc.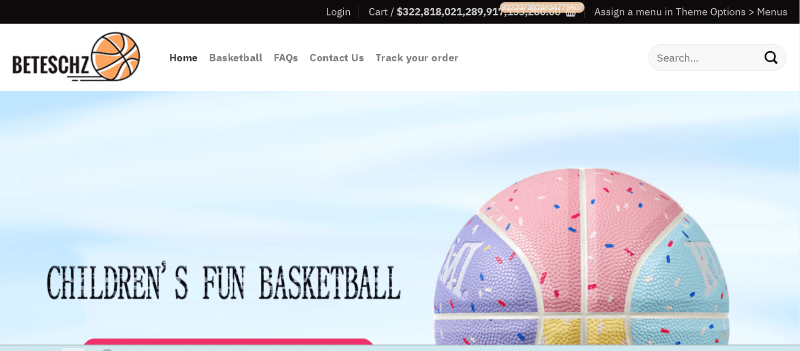 Pros of Beteschz.com are:
The SSL certificate of the beteschz.com is valid.
The website connection is secure with HTTPS.
Cons of Beteschz.com are:
The website is newly registered on October 10-2022 and expires on 2023-10-09.
The address on the website is given as 331 Soquel Avenue, Santa Cruz California 95062, United States, which is also used by other scam sites.
The given email is lissetteliggans6@gmail.com, which is not domain specific most of the trusted websites use email related to the domain.
Customer reviews and ratings are absent.
Beteschz.com owner's details are hidden on whois.
In case you didn't receive your order you have to contact them by different mail at info@beteschz.com
 For payment, COD is not available, you can pay through Visa, Master Card, AMEX, PayPal, Diners Club, and Discover.
The product quantity is unlimited, You can buy any number of products, as maintaining much stock is quite difficult for a new company.
The contact number is given as (530)-208-0694.
Conclusion:
Beteschz.com located at https://www.beteschz.com/ has various positive as well as negative elements firstly the payment method given by the website is safe, connection is secure with https, But we can't neglect the negative elements like the domain age of the website is young, also the address provided by the site looks suspicious. So we advise our readers to verify all the given points before shopping.
Thank You.